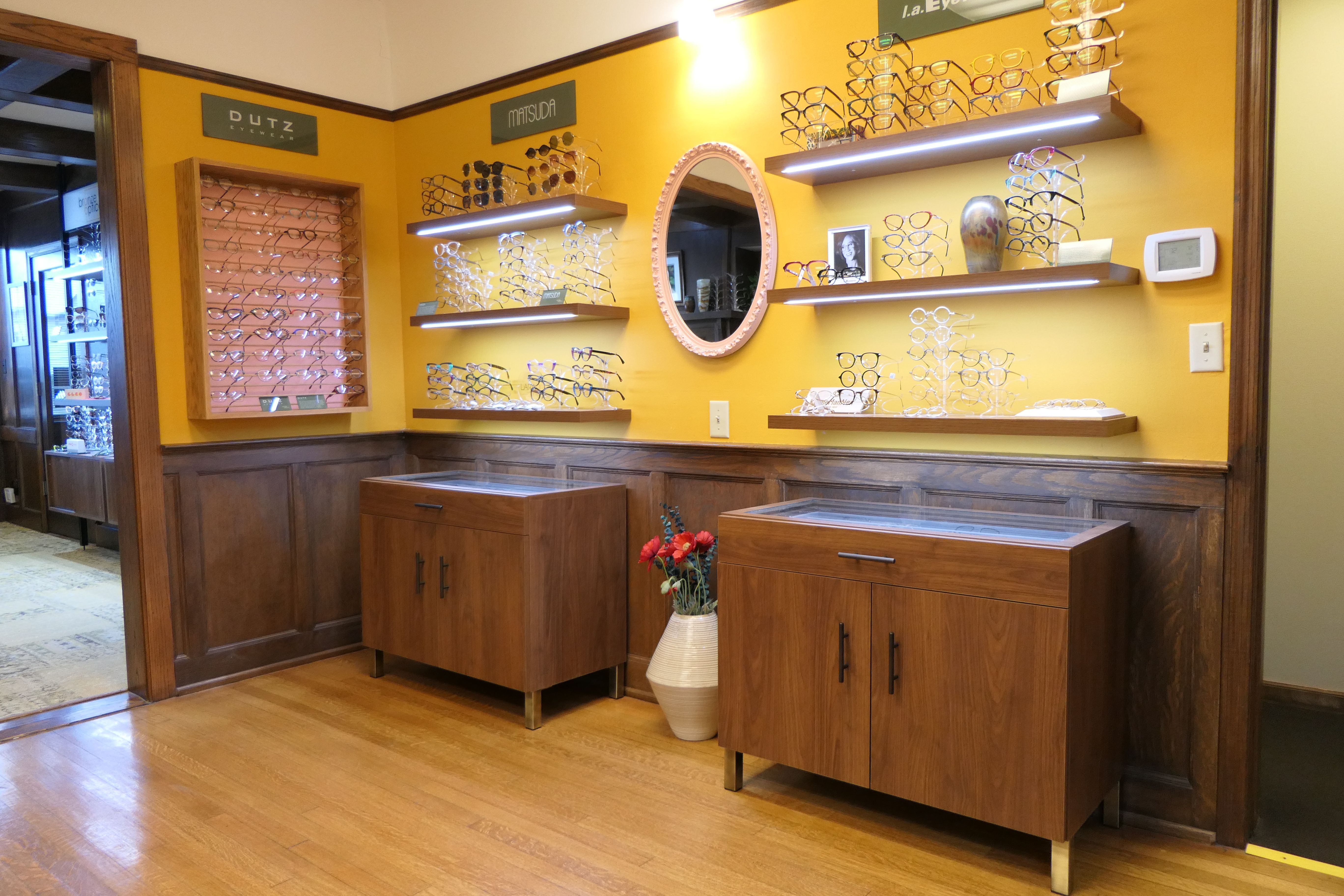 Welcome to Bronze Optical Gallery
---
Your destination for beautiful, independent, handmade eyewear.
The perfect frame is just the beginning. Bronze Optical Gallery is about excellent eyewear, superior service, and pricing that's straightforward and fair.
The Bronze Optical Gallery team has over 20+ years in optometry and is pleased to be doing business in an unhurried, personalized way. We'll help you choose a frame that you're delighted with, and lenses that give you the best vision possible.
We are pleased to offer eye exam services from Janice Fan, OD, independent Doctor of Optometry. Please call us to schedule your exam appointment.
The Bronze Optical Gallery experience works best when you schedule your eyewear consultation in advance. This does not obligate you to make a purchase but simply ensures that you will have our undivided attention. Getting new eyewear should be a pleasure and fun! We truly look forward to serving you and promise you a wonderful experience.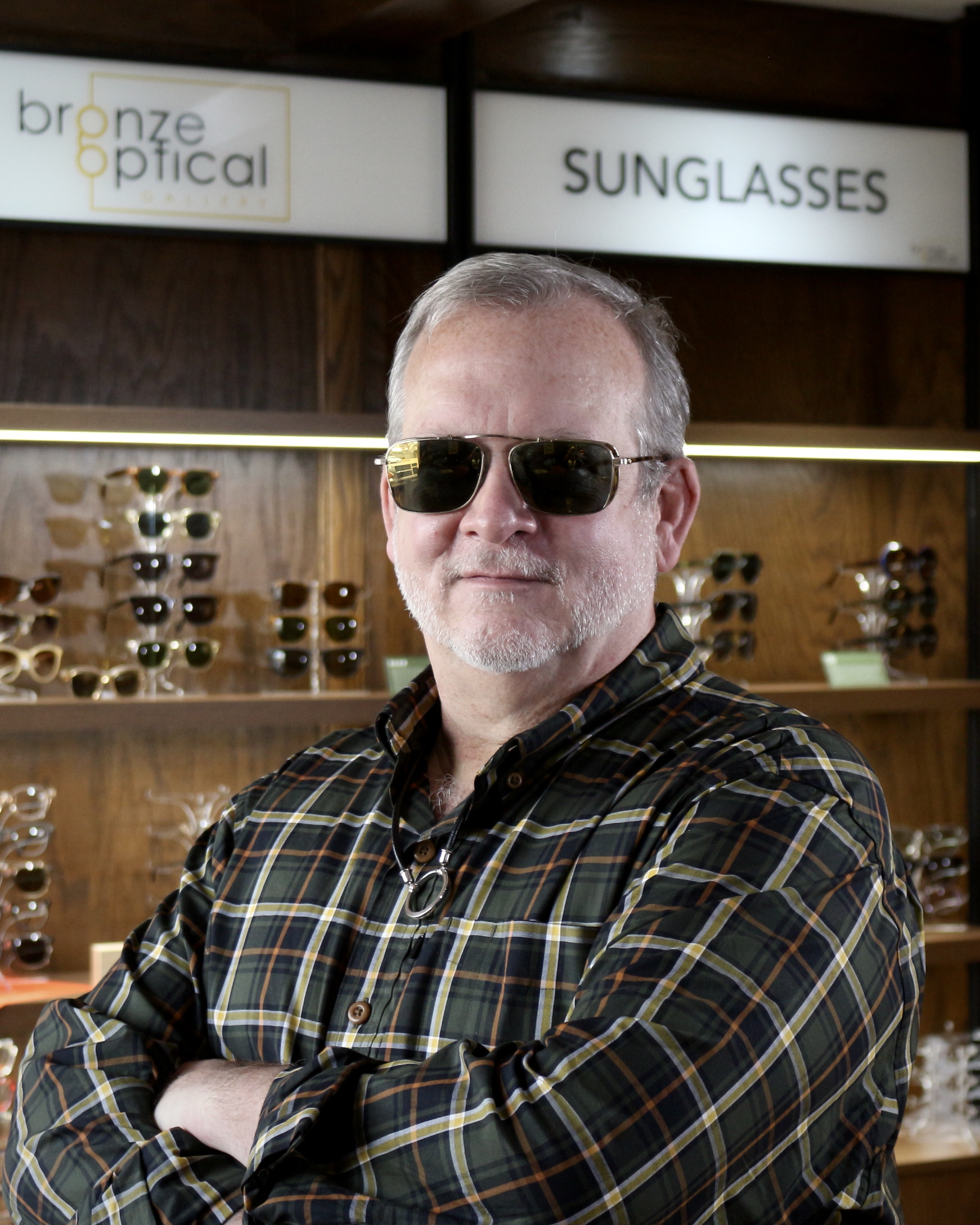 The Owner
Tim Moss, ABO Certified Optician
---
Tim's story into optometry begins when he was in graduate school at UW-Milwaukee in the late 90s. He ​'fell' into a part-time job as an optician at Bayshore Shopping Center. Some time later, he moved to Houston and continued as an optician, buyer, and store manager at a high-end optical gallery.
Wanting to move back to the midwest, Tim settled into the Twin Cities and was in charge of opening and establishing an InVision store there. All of his experiences in Houston and the Twin Cities has given him the tools for ownership. Deciding to move closer to family, Tim moved back to Milwaukee, and purchased Bronze Optical Gallery in January of 2020. Always being in support of local business, and a passion for giving the boutique experience of eyewear shopping, and carrying independent brands of frames is what really inspired him to make the purchase. Committed to small business, Milwaukee, and the local arts community, Tim loves inspiring his clients with new, historic, ​"works-of-art" frames. Outside of work, Tim is a pet lover, and has two parrots at home. He also cherishes his time with his family every chance he gets.
Bronze Opti­cal Gallery and our inde­pen­dent doc­tor of optom­e­try are cre­den­tialed providers for vision plans. Read about insurance plans covered and options on dis­counts to par­tic­i­pants in var­i­ous insur­ance plans and mem­ber­ship organizations.