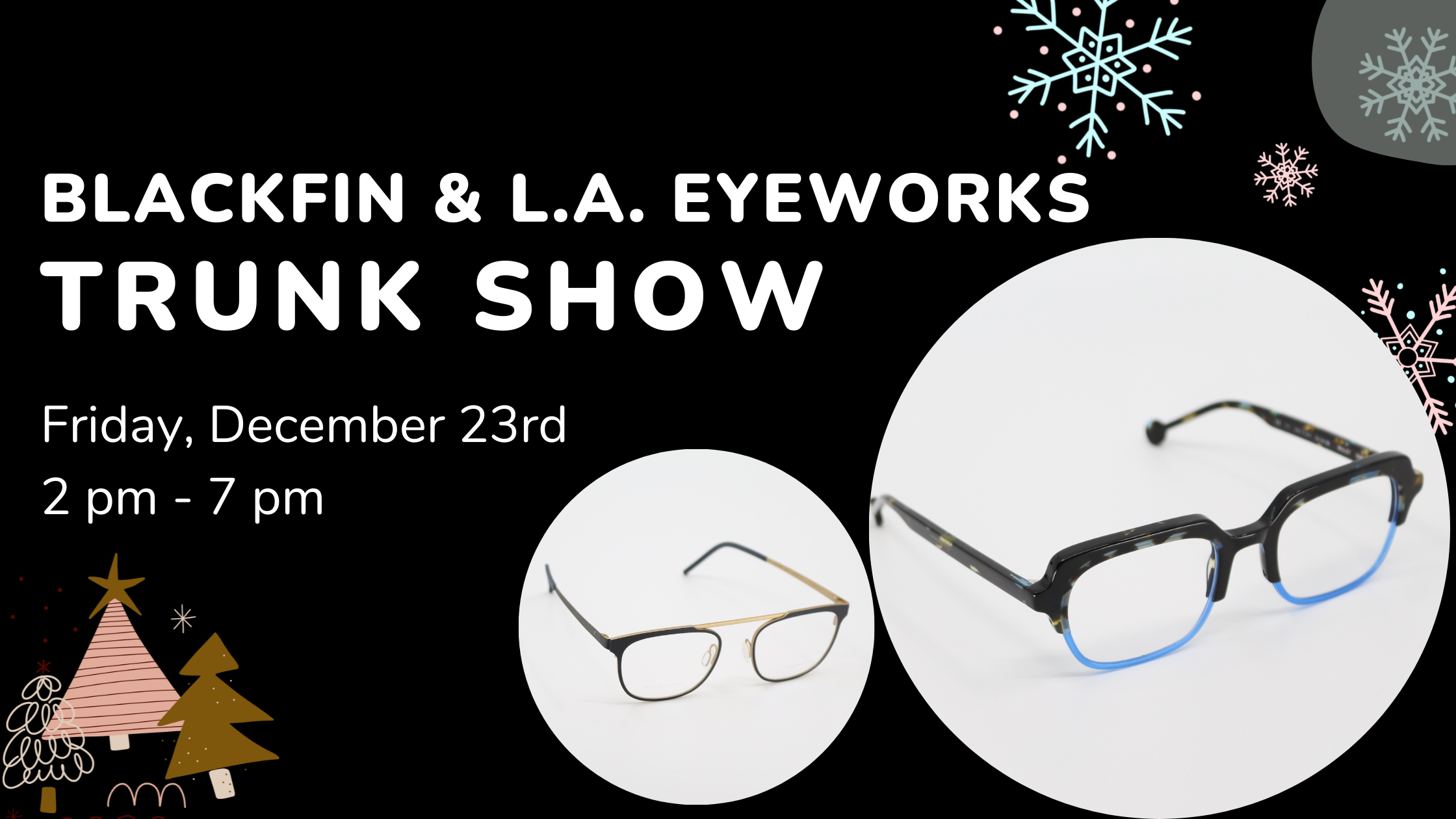 Join Bronze Optical Gallery on Friday, December 23rd for the Blackfin & l.a. Eyeworks Trunk Show & receive up to 30% OFF these frames for the entire month of December.

Shop our exclusive frames just for the trunk show from Blackfin & l.a. Eyeworks.
Join us on Friday, December 23rdd from 2:00 pm — 7:00 pm for our open house with an evening of delicious food and fabulous handmade eyewear where you can order on-site if you fall in love with a pair of frames!

* Prior sales excluded. Offer can not be combined with insurance or any other discounts.
Call 414.221.7055 to make your appointment and learn more!